Is your website doing its job to attract quality leads and guide people through the process of interest-to-lead-to-sale?
Building such a site isn't a simple thing that a mass-market website company or techie-website developer can do. It takes a savvy marketer to think through how and why prospects come to your site, how to keep them there and, ultimately, give out their contact info. That's what we bring to the table with our holistic view of website design, marketing and ongoing support for small businesses.

One Roadblock to Leads
Websites that don't render or function properly and consistently on all the devices out-there—mobile, tablet, laptop—will have people jumping ship before you've even had a chance to engage them.
Websites designed by marketing people, not website project managers.
Our process starts with a detailed discussion about your business and marketing expectations for a website and why your current site isn't meeting them. Then we dig into questions of 'who, how, and why'.

This unusual outside-in approach is key in keeping visitors engaged and transitioning into a lead. We distinguish what you want to tell them from what they want to know. We take time to understand what makes you credible, why you're different, and specifically what makes your stuff better than the next guy's.

And we never forget that your website needs to be able to support business and marketing initiatives today and into the foreseeable future by using the right technology and navigation structure for its foundation.
Learn more about our Website Strategy Development process. >
Our website services go well-beyond what most small business web design companies offer.
Website Plan
Navigation sitemap
Content strategy
Functional & technical requirements
Social Integration
Social media feeds
Links to accounts
Blogs
Sharing
Content Writing
Landing pages
Videos
Download Assets
Call-to-Action pages
Site Management
Content updates
Technical maintenance
Campaign landing pages
Ongoing site search and performance optimization
Site Search Engine Optimization (SEO)
Google Analytics integration
Code implementation
Google Search Console implementation
URL and Meta and Alt Tags optimization
Initial back link research and creation
Redirects
Data Examination
Stop paying attention to your website and your ROI will nosedive. They need relentless attention to stay relevant and to remain super-productive.

It's simply not enough to just 'go live' and let the site languish. Who watches what's happening on the site? Who keeps track of changing keyword demand and adjusts site optimization to keep search position? Website development companies usually leave you high and dry.

We can examine and interpret your website traffic and leads, competitors' keyword strategies, search rank and more. And we'll make the adjustments needed to maintain peak optimization for the life of your site.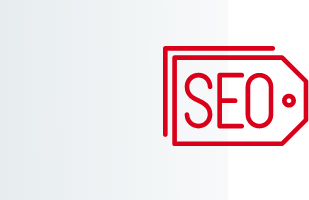 SEO Keyword Impact*
Keyword rank tracking
Content optimization
Observations & Recommendations
1/2 hour online meeting to discuss findings
* 12-month contract required, setup fee extra
$275 per report. Frequency options: Monthly, Bi-Monthly, Quarterly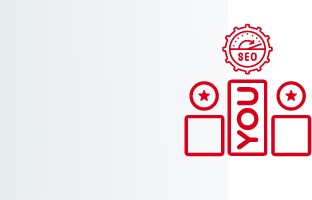 Competitive SEO Performance*
Competitive keyword tracking
Trending of Top 20 search results
Comparative rank change tracking
Observations & Recommendations
* 12-month contract required, setup fee extra
Report frequency options: Monthly report $550; Bi-Monthly report $650; Quarterly report $750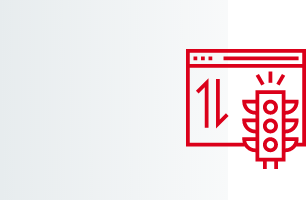 Website & SEO Analysis*
KPI performance
Visitor breakdown
Traffic sourcing
Brand monitoring
Keyword rank tracking
Backlink analysis and tracking
Content optimization
* 12-month contract required, setup fee extra
Report frequency options: Monthly report $725; Bi-Monthly report $850; Quarterly report $1100