---
We're ready to help you go head-to-head with your competitors.
There's a good reason that this 30-year-old full-service b2b marketing agency is still around and helping companies build their businesses in incredibly competitive markets.
It's the many years of trying some-of-this and a little-of-that, and learning what really delivers the goods — for each individual client that's kept us going. Nothing is cookie-cutter. It takes creative problem-solving to figure out the right mix of materials and well-executed tactics to beat-out competitors for new customers, accelerate customer growth, and increase margins as well as market goodwill.

---
Want to know what really drives customers to buy from you instead of from competitors? Talk about what they think — not what you think — incessantly. Otherwise, destiny may not be so kind.
---
Never leave your business success to guess-work.
We quickly get to the heart of what makes your product or service different and better than the next guy's. We kick-off all our engagements with a Messaging Whiteboard, which zeros-in fast on your unique competitive position and drives the development of powerful and compelling key messages.
We're intent on keeping your campaigns and marketing assets focused on what counts: convincing people that your stuff — and your company — are better than your competitors'. And we make sure your messages are everywhere they need to be.
More about our Messaging Whiteboards >
As your go-to marketing agency, we're ready to step in as-needed to help battle-it-out in your market.
Digital Stuff
Website design & development driven by differentiators
Competitive-based SEO — search engine optimization
Email campaigns
Video production & animations
Advertising — search, social, display
Non-Digital Stuff
Advertising — print, broadcast, billboard
Direct mail — creative, delivery, tracking
Telemarketing — appointment-setting, butts-in-seats, research
Event marketing — strategy, booths, banners, traffic boosters
Collateral — brochures, spec sheets/fliers, POP displays, white papers
Sponsorships — industry, corporate, community
Strategy Stuff
Competitive positioning/messaging
Brand development — logo, color pallet, usage guide, corporate assets
Go-to-market action plans & budgets
Partner development
Fractional marketing
Fraction = Traction
---
We're not new to the fractional (outsourced or interim) marketing business model. We've been offering it for 30+ years. Why? Because we've always served the small-to-mid-size business market and know they have fewer resources, less access to talent, tighter budgets, and often lack the experience of their larger competitors'.
We don't helicopter-in, tell you what's wrong, write plans and ask you to figure it out from there. We'll carry the execution load for you, too. As much or as little as you need.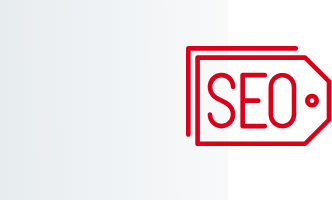 Website Marketing
---
Marketing (search engine optimization) and tracking the value of your website is different than designing one. It starts with a competitive keyword strategy, which in turn drives site content, which in turn determines where a page ranks on key search engines.
We have keyword experts, smart writers and provide constant monitoring and tweaking of your site's content to achieve the best page ranking possible for the keywords your customers are actually using.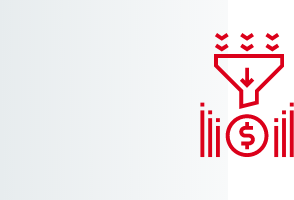 Lead Generation
---
Building lead pipelines often goes beyond digital marketing. It can take a variety of tactics to effectively touch the broadest target audience and get them to act. Don't leave lead gen possibilities on the table by relying solely on digital.
Our inbound, outbound and nurturing expertise toolbox is vast — from telemarketing, direct mail and trade shows, to sophisticated digital techniques and email campaigns. With all results tracked and reported.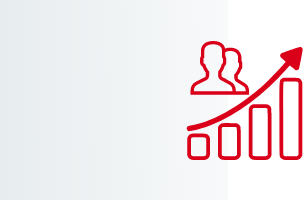 Customer Growth & Retention (up-sell, cross-sell, communications, satisfaction)
---
Often ignored, customers are the best and fastest source of revenue. It's easy to forget about them when customer acquisition is the focus for business expansion.
Account-based marketing is key when tapping your base for up-selling and cross-selling, but it only works well if you've maintained and nurtured a credible relationship. Our team can establish and help execute on a communications and satisfaction strategy that retains customers and delivers dependable pipeline opportunities.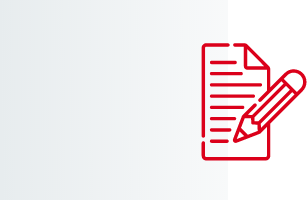 Content Development
---
Developing compelling content is, without a doubt, the most difficult aspect of marketing. It's not unusual for small business owners to have to completely rewrite agency content. And then get a bill anyway. That's unconscionable.
We're serious about messaging and we're serious about content. Whether it's websites, brochures, ads, emails, white papers, or 'you-fill-in-the-blank', we've got specialists who dig in and get it done intelligently — the first time.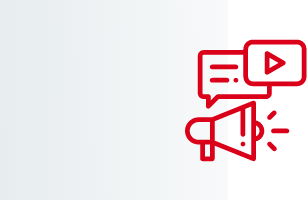 Public Relations
---
When we say full service marketing, we mean it. We haven't overlooked how a sensible PR effort is a good tactic for complementing and enhancing your business objectives. And, frankly, it's another way to improve search optimization results.
Our PR activities leverage your important milestones beyond customer/prospect communications with media outreach to journalists and other decision-influencers to get and keep you on the radar.