It doesn't have to be a hassle or expensive to put your WordPress website on worry-free technical maintenance autopilot.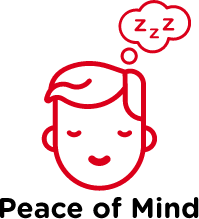 There's no use having a website that isn't visible — especially if that comes from downtime. Not only is this bad for business, it's bad for search engine optimization (SEO). So are broken links, slow load performance, and out-of-date plugins, software, themes, and widgets.
Our $125/mo* website technical management package is a great buy for any small-to-midsize business with a WordPress site. So don't worry about:
Secure onsite backups (monthly)
Uptime monitoring and alerts
Security monitoring and alerts
Broken link monitoring and repairs
WordPress, theme and plugin updating (does not include customized plugins)
Website performance auditing
We also provide a website analysis with recommended improvements for peak performance. And we want you to make the changes so we throw-in an hour of technical maintenance services to do design adjustments, link repairs and code changes. And if it will take more than an hour, we give you a discount on our technical maintenance services.
*12-month contract: $125/mo; 6-month contract: $150/mo.
With your website protected, you can be confident in added website services to improve and maintain the health of your site.

---
Optimize
Website Traffic
---
Competitive SEO
Traffic Analysis
SEO Management
Goal Conversions

---
Freshen
Website Content
---
New landing pages
Landing page updates
Blogs
Press Releases
Info-graphics
Videos
More
Whether you're located in Minneapolis, St. Paul, Duluth, Rochester, St. Cloud or elsewhere outstate, we're here to get business results that actually help your bottom line.