There's so much data noise with so little filtering and interpretation, website analyses frequently lead to confusion, not enlightenment.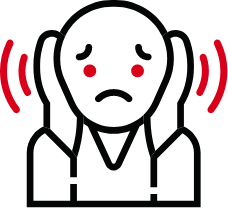 With website analytics tools, we can now measure virtually anything and everything that happens on your website. There's a huge need to sort out which metrics really matter, and more importantly, to understand not merely what's happening, but why it's happening, and what to do to about it.

We stay on top of your website performance. Every month we examine the traffic and make adjustments to keep it competitive for search engine optimization and high in visitor engagement and visitor quality. This is what ensures the site remains the most effective lead generation and sales tool possible.

We're astute enough to know that while companies want overall website traffic to increase, there are times when a drop in traffic is a good thing. If site visits are driven by ineffective digital and content marketing programs (i.e., traffic, not leads), then by dumping the program with its unproductive or mis-targeted traffic, you save money. Money that can be used to increase PPC advertising budgets and/or redirected to other valuable programs or efforts.
Your website analysis is detailed and includes activity snapshots, year-to-date trends, recommendations and some content tweaks.
Proprietary User Engagement Score
User Analysis (pages per session, session duration)
Website Statistics (bounce rate, total sessions, user types)
Web Marketing Analytics (clicks, lead conversions, cost-per-lead-by-source)
Web Presence (external blog posts, news releases, news articles, other sources of traffic)
Top Website Pages
Top Blog Posts
Top Keywords Driving Traffic
Top Domains Driving Activity
Top Visiting Organizations
Brand Monitoring & Mentions
Depending upon the traffic level of your website, we'll recommend the right frequency for you and your budget.
Monthly
Website Analysis
Price: $725*
*12-month contract required
Bi-Monthly
Website Analysis
Price: $850*
*12-month contract required
Quarterly
Website Analysis
Price: $1050*
*12-month contract required